For years we have heard people wax lyrical about the benefits of taking supplements to build strong bones or assist with muscle recovery. Your heart is no different and will also benefit from the correct supplements. When assessing your heart health, you should factor in blood pressure, cholesterol and blood sugar levels which will help you identify the natural supplements needed to support your heart and avoid cardiovascular disease.
Nutraceuticals are nutritional compounds that may be efficacious in preventative medicine or in the treatment of disease. Laura Johnston, a certified nutritional health coach at Phytoceutics, says vitamins and minerals taken in appropriate doses may aid in lowering heart disease risk. "Whilst whole foods should be the main source of nutrients, supplements can assist where diets sometimes fall short. They can be safe and inexpensive, providing a wealth of health benefits."
The following supplements are recommended to support a healthy heart:
Omega-3's (EPA & DHA) are essential fatty acids, found in fish, seafood, nuts, seeds and certain plant oils, is a natural remedy for anxiety and can improve mental health (Su, et al 2018). Omega-3 assists with lowering blood pressure, reducing the chance of abnormal heart rhythm, reducing the likelihood of a heart attack and stroke and reducing triglycerides (Chaddha & Eagle, 2015).
Berberine is an alkaloid found in various plants that may support healthy blood sugar, blood pressure and blood lipid levels, overall general health and healthy weight management (Zarei, et al 2015). This potent botanical may also help strengthen the heartbeat, which could benefit people with certain heart conditions.
Coenzyme Q10 (CoQ10) is a substance similar to a vitamin and is found in every cell of the body. Your body makes CoQ10, and uses it to produce the energy your body needs for cell growth and maintenance (Raizner & Quinones, 2021). It's an antioxidant that protects the body from damage caused by harmful molecules – some people take it to help reduce the effects certain medicines can have on the heart, muscles and other organs (Raizner & Quinones, 2021). CoQ10 is said to assist in preventing heart failure, boosting energy, and may speed up recovery from exercise (Drobnic et al, 2022).
Beta-glucans are sugars that are found in the cell walls of bacteria, fungi, yeasts, algae, lichens and plants such as oats and barley. Beta-glucans have been shown to help boost the immune system, and support the heart, improving cholesterol levels and assisting in general heart health (Murphy et al, 2020). Meanwhile Vitamin C is also an effective nutrient to assist with immune and heart health.
Combined with Astragalus, a plant known for its antibacterial and anti-inflammatory properties, this product boasts some of the most well-researched nutrients and botanicals for immune support in one formula.
Medicinal fungi (maitake, cordyceps, reishi, chaga and shiitake) are renowned for their health benefits and protective properties. Shiitake mushrooms in particular may have a positive effect on heart health and including regular servings of shiitake supplements in your diet may offer some support for cardiovascular health (Rahman et al, 2018). In addition, the fermentation of the mushrooms enhances nutrient bioavailability, increases digestibility and antioxidant activity.
"If you are unsure of a supplement, talk to your doctor, pharmacist or dietician – always tell your doctor if you are using a dietary supplement or if you are thinking about combining a dietary supplement with your conventional medical treatment. Supplements combined with the right diet and a healthy lifestyle may assist your heart (and body for that matter) in reaping the rewards every day," concludes Botha.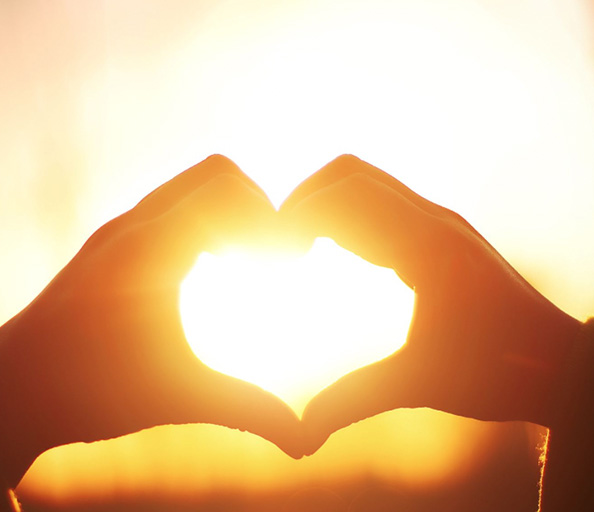 The following products in the Phytoceutics portfolio may assist with heart health:
Available online from Phytoceutics, and from Wellness Warehouse, Faithful to Nature as well as other leading independent health store retailers nationwide.
About Phytoceutics:
Phytoceutics™, which officially launched in South Africa as of 1 November 2022, is a culmination of years of hard work and dedication to natural medicine. It is the international representation of a company that was started by a family and has now evolved into an international healthcare group that represents a number of innovative, high-quality, ethically sourced nutraceutical products and brands. 
Phytoceutics International has been the Swiss holding company of Coyne Healthcare since 2016 and the introduction of the Phytoceutics™ brand has unified Coyne, the brands it represents in South Africa like Similasan and Terranova, and has attracted high-quality international brands to join its portfolio.
About Coyne Healthcare:
Now falling under the Phytoceutics umbrella, Coyne Healthcare was one of the first local companies to offer specialist nutraceuticals to consumers and practitioners. Collaborating with global experts and researchers in the fields of nutraceuticals and nutrition, Coyne Healthcare products have been developed to support consumers across various aspects of their health be it addressing a condition or illness or simply wanting to live a happier and healthier life.
About Terranova:
Terranova is an international, multi-award winning supplement company founded in 2008 by Stephan Terrass with more than 100 different nutritional and botanical products. Terranova's formulation concept is scientifically-advanced, while at the same time being rooted in the company's deeply holistic principles. This unique approach provides intensely synergistic nutritional and botanical formulations that are profoundly effective, precisely balanced, gentle on the system and which contain only active ingredients.
REFERENCES
Chaddha, A., & Eagle, K. Omega-3 Fatty Acids and Heart Health. Circulation. 2015 Dec 1. Volume 132, issue 22, e350–e352. DOI
Drobnic, F., Lizarraga, A., Caballero-Garcia, A., & Cordova, A. Coenzyme Q10 Supplementation and Its Impact on Exercise and Sport Performance in Humans: A Recovery or a Performance-Enhancing Molecule?. Nutrients 2022, 14, 1811. DOI
Murphy, E., Rezoagli, E., Major, I., Rowan, N., & Laffey, J. β-Glucan Metabolic and Immunomodulatory Properties and Potential for Clinical Application. J. Fungi 2020, 6(4), 356. DOI
Rahman, M., Abdullah, N., & Aminudin, N. Lentinula edodes (shiitake mushroom): An assessment of in vitro anti-atherosclerotic bio-functionality. Volume 25, Issue 8, December 2018, Pages 1515-1523. DOI
Raizner, A., & Quinones, M. Coenzyme Q10 for Patients With Cardiovascular Disease: JACC Focus Seminar. JACC Focus Seminar. Volume 77, Issue 5, 9 February 2021, Pages 609-619. DOI
Su, KP., Tseng, PT., Lin, PY., Okubo, R., Chen, TY., Chen, YW., & Matsuoka, Y. Association of Use of Omega-3 Polyunsaturated Fatty Acids With Changes in Severity of Anxiety Symptoms. JAMA Netw Open. 2018 Sep; 1(5): e182327. DOI
Zarei, A., Changizi-Ashtiyani, S., Taheri, S., & Ramezani, M. A quick overview on some aspects of endocrinological and therapeutic effects of Berberis vulgaris L. Avicenna J Phytomed. 2015 Nov-Dec; 5(6): 485–497. Link